Reinventing fashion history
" Reinventing fashion history" project is focused on creating of new innovative fashion silhouettes by using historical and/or national costume as a source of inspiration. This project is about rethinking passed fashion in the spirit of coming styles.
Participants are encouraged to explore and research patternmaking techniques, methods of sewing and construction of the past. However, they are not allowed to use sophisticated fabrics of the past. It may be easy to create splendid design using a splendid fabric. The challenge of this project is to create luxury of silhouette from simplicity of material. Only raw muslin and burlap were used for this project. In the spirit of Arte Povera no sophisticated materials were allowed. This mix of minimalism of basic and plain material and lavishness of form is what makes this entire project paradoxical.
Reinventing historical costume, creating original ideas derived from the fashion history by focusing on the silhouette and patternmaking concepts of the past was the main idea of this project.on the photo above you can see designers with third models dressed in outfits designed during the project ( to see all designs follow the link)
This group of emerging talented fashion designers (Glavidia Alexis, Nathan Carter, Sarah Christensen, Danielle Del Sordo, Brenna Perry, Tracy Robles, Pascal Weber) was inspired with European women's dress of 16-19 centuries. The inspiration came from corset, lacing, ruffles and crinoline. Renaissance, Baroque, Rococo and Victorian women fashion were an immediate source of inspiration for these designers. Each of these young but already skillful designers found own way of creating innovative fashion designs from historical motif. As different their designs are they all are fashion of yesterday comprehended in terms of modern fashion. The designs were created during Costume design class. As paradoxical this project is it is still not less paradoxical as fashion itself and as costume itself.
Fusion of costume and fashion, mixture of mannerism of silhouette and restrain in material makes this project interesting to watch and to think about. Reinventing fashion history project originated by costume program instructor in charge fashion designer and visual artist Irina V. Ivanova as a part of Costume design program at The Art Institute of Fort Lauderdale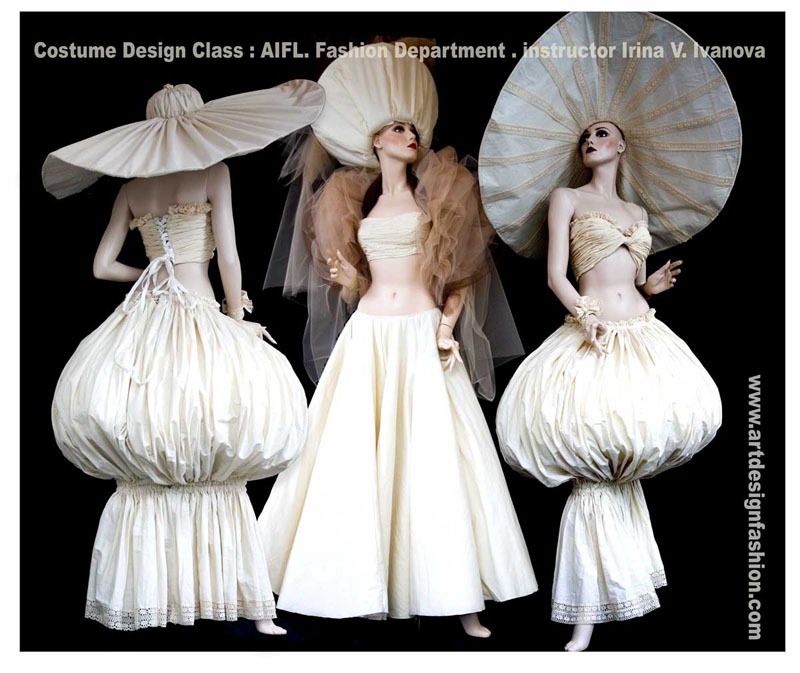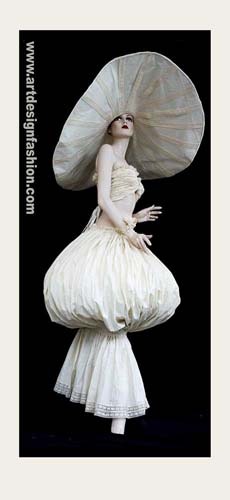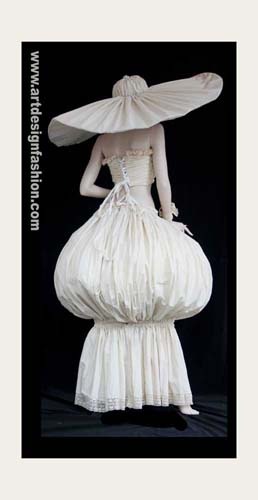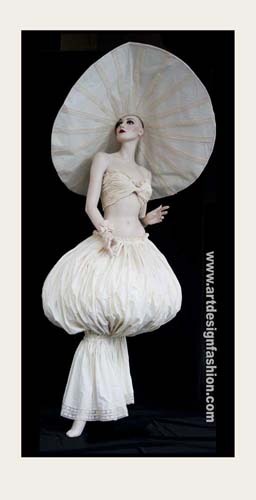 Design by Francisco Quadros
Previous
Sandra Backlund In No Time 2007