Win in Hong Kong for fashion student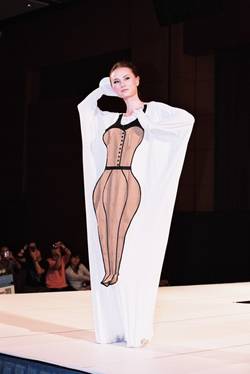 A creative outfit inspired by illustrations drawn on A4 paper has won an Otago Polytechnic fashion designer an award at the Hong Kong invitational fashion contest.
Third year student Meg Gallagher said her outfit, which was designed to be worn by most body shapes, won the overall award for the creative wear section of the contest held earlier this month.
She was the only one from the school to win entry into the contest.
The design was created during her second year programme and featured a "clip off" woollen dress.
Ms Gallagher said she entered the competition about two months ago and was excited to have won a section. It would help to further her profile in the fashion industry.
Last year, Ms Gallagher was selected for an exchange to Milan to study fashion and was also runner-up with a design entered in the prestigious Fashion Quarterly annual fashion competition.
She was unsure what she wanted to do when she completed her course at the end of the year, but would love to work for another designer.
Designer: Meg Gallagher