Hyères 2012 – Fashion Competition
งาานประกวดแฟชั่น Hyères 2012 – Fashion Competition
ลงทะเบียน 26 พฤศจิกายน 2011
กำหนดส่งผลงาน 5 ธันวาคม 2011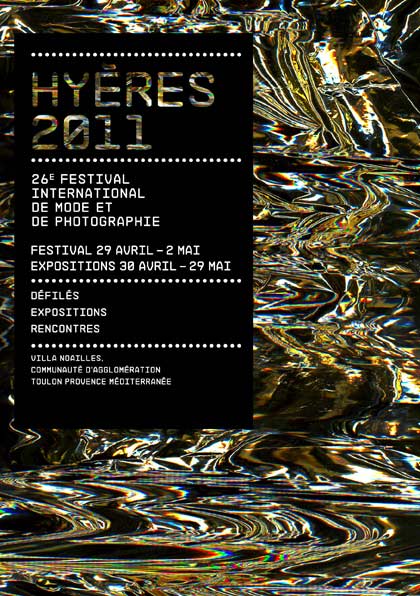 Rules for the 2012 Fashion Competition
SELECTION
An initial selection will take place at Hyères,
in December of 2011. This will be followed
by a meeting of the selection committee during the month of January, 2012. Entrants whose dossier has been selected by this final jury will be informed by post during February, 2012 (no communication will be entered into by telephone).
You must then:
• either create yourself, or have made your 7 outfits.
The selected entrants may benefit from the assistance
of the Italian firm Punto Seta for the creation of fabrics. And, Première Vision, who will provide access to the show along with all of the fabrics and accessories
on display by their manufacturers.
• In addition to the 7 silhouettes from your own collection, you will design a silhouette faithful to the traditions of Chloé: the expertise of luxury prêt-à-porter combined with a feminine style that is naturally elegant and spontaneous, and is aimed at today's women.
• meet with the artistic director for the catwalk show.
• find any accessories required to accompany the outfits. • be present at Hyères on Thursday 19st April until Monday 30th April 2012, inclusive.
The cost of bed and board will be covered by the festival.
NB: All of the chosen designers must commit themselves to adhere to and respect the festival programme (which may be altered at the organiser's discretion). The jury's decisions for the selection of competitors, as well as during the festival itself, are final and without appeal. Only collections for men or women collection may
be entered for the competition, no mixed collections.
Collections made especially for the competition will
be favoured.
Selected winners will have to donate an entire outfit from their collection along with their completed dossier for the festival's archive.